2017 Prom Hairstyles
The Best Prom Hairstyles at HUSH Hair Salon in Birmingham
Become the prom goddess you have always dreamed of and book your hair appointment at HUSH hair salon in Birmingham.
For more information or to schedule an appointment, call us on 0121 634 3232 or click here to book online. Don't forget to check out our fantastic hair styling and hair colour offers and hair packages.
Stand out at your prom with some of the following tips:
Curly Prom Hairstyles
Curly and wavy prom hairstyles are a popular choice. Our professional hair stylists in Birmingham can create personalised curly hairstyles to suit your dress and individual style.
TOP TIPS – KEEP CURLY PROM HAIR LOOKING GREAT
– Curls will hold better on day-old hair. So, ensure you have your hair curled at the appropriate time.
– Spritz some hairspray on for extra hold.
– Do not fiddle with your hair.
Plaited Prom & Party Hair Ideas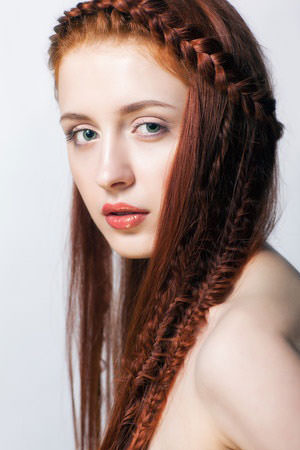 Braids are a cool look for prom. If you love elegance, consider a fishtail braid or plait. For an edgy look ask for a halo braid. There are other beautiful braids you can choose from and we can also come up with a unique hairstyle that will make you stand out on your prom night.
TOP TIPS – STOP BRAIDS SLIPPING ON FINE HAIR
If you want your braids to stay in place, check out these tips:
– Give your hair the grip that is needed for a better braiding experience. Make use of any hair product of your choice. A dry shampoo will work just fine.
– Spray each section of your hair and blow dry.
– Add bobby pins to the braided sections – if you can see them, why not cover them up with some pretty hair jewels or accessories?
Wearing Your Hair Up for Prom
We can create a beautiful updo for your prom or party. Upstyles can look elegant, bohemian, edgy or romantic. Consider a classic upstyle, retro look, braided chignon, Grecian-inspired updo… Book your appointment in advance of your prom so we can help you find the perfect prom hairstyle.
TOP TIPS – KEEP YOUR UPSTYLE FIRMLY IN PLACE
– Make use of bobby pins to keep your upstyle intact. Fix them accordingly in a criss-cross manner.
– Use some lovely hair accessories to cover each bobby pin as they may become obvious.
Beauty Treatments for Prom Night
Make the most of your prom day with some fantastic treatments at HUSH Hair in Birmingham. We are experts in manicures & pedicures, lash and brow tinting, brow shaping and lash extensions which are all designed to make you look and feel spectacular.