Pro's & Con's of Colouring Your Hair a Crazy Colour
Fashion Hair Colours From Hush Hair Salon in Birmingham
A change of hair colour is an excellent way to change your style this winter. If you easily tire of the same look, you can enhance your appearance with a bold new fashion hair colour. At Hush Hair Salon in Birmingham, can give you the most beautiful trendy hair colour. We are hair colouring experts and love to keep up to date with all the latest techniques and trends. Here is a guide on all you need to know about dying your hair a bright colour.
Dying your hair a bright colour
When dying your hair a bold new colour, bear in mind that your hair may need to be pre-lightened first and then your chosen colour will be applied. If you're making the decision to go for full-on platinum, your will need to be bleached to a lighter tone first if you have a dark hair colour. Additionally, investing in toners, treatments and regular salon visits is a must to keep your hair in top condition. Your hair stylist will assess the condition of your hair and advise the best route to take.
The hair colour experts at our hair salom strongly advise you to book in for a hair colour consultation prior to your appointment.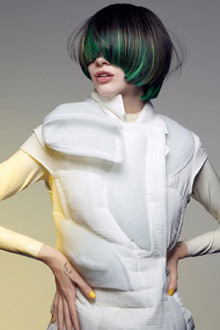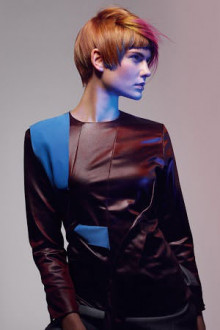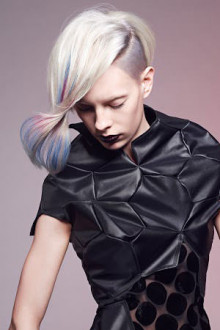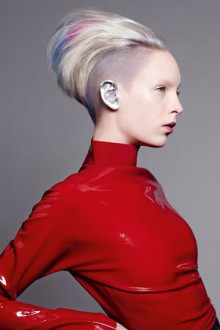 How Long Will My Bright Hair Colour Last?
After your hair has been coloured, it is a advised to stay clear of heated hair styling with hairdryers, styling irons, wands and hot curlers – they can make your colour fade and dry out your hair. The lenght of time your colour will last depends on many factors including how well you take care of your hair and the quality and condition of you hair. How often you wash your hair is also a factor. We advise regular maintenance appointments to keep your hair colour looking fresh – toners, glossing treatments and regular salon visits are a must if you want to keep your hair colour vibrant.
Should I Dye My Hair A Bright Colour?
Vibrant and luminous ice white locks can brighten up your hair. Whether you're looking for a fun new hair colour that stands out, or if you simply just want to freshen up your look there are many benefits of having a bright hair colour. Brightly coloured hair is a conversation starter and is bound to get you noticed. More than likely, you may also start taking better care of your hair with regular hair conditioning treatments
Book Your Next Colour Appointment at Hush Hair Salon in Birmingham
If you're looking for a new hair colour, hair cut or hairstyle to bring in the new season then pop along to Hush Hair. Our team of talented hair colour technicians are ready to create your brand new look.